Ivory Knight
"...Very powerful in delivery, style, and variety... Ivory Knight is good enough to have a mainstream appeal similar to that of Priest, Sabbath, Megadeth, or Metallica... Ivory Knight possesses the strength and power that backs that manner of thinking up with unshaking confidence and skill." - Heidi Drockelman, Indie-Music.Com
Recording artist IVORY KNIGHT is a Canadian band featuring the fretboard wizardry of guitarist Rob Gravelle and the distinct, soaring, powerful vocals of John Perinbam, backed by the crushing rhythm section of bassist Steve Mercer and powerhouse drummer George Nesrallah.  
Respected Metal magazine Brave Words & Bloody Knuckles, in issue #92, lists the band as one of the great Canadian Metal acts alongside bands like Rush, Annihilator, Voivod, Anvil, Exciter, and others! The Temple of Metal in Greece calls the band "Canada's best kept secret"! U.S.-based Indie-Music.com says this band is "good enough to have a mainstream appeal similar to that of Priest, Sabbath, Megadeth, or Metallica"! 
The band has released its 3rd CD. UNITY. which contains 9 tracks, each of which highlights the catchy songwriting and strong vocal and instrumental performances that fans have come to expect from the band. The songs range from rip-your-head-off metal (Rejected) to catchy metal-infused hard rock (A Million Miles Away) to the lush harmonies of the album's lone ballad (A Winters Day) and everything in between! UNITY joins Ivory Knight's catalog of 2 full-length CDs, Up From The Ashes and Unconscience, which both received accolades from critics and fans alike throughout the world including Greece, Germany, Japan, Argentina, Italy, Sweden, the U.S., and Canada. The 2004 album, Unconscience, was mixed by Jeff Waters (Annihilator), and received steady airplay on many College / University and Internet radio stations. At the time, the support that the band received from radio stations and listeners helped propel Ivory Knight into the top 5 on several associated Metal charts, alongside established acts like Judas Priest and Bruce Dickinson! 
   
IVORY KNIGHT continues to rock the live stage and has shared the stage with various Metal greats including Sacrifice, Sonata Arctica, Sword, and Blackstar, which featured John Ricci (Exciter) and Jacques Belanger (ex-Exciter). Catch them at a quality venue near you! 
The Story So Far: 
The band was founded in 1987 by singer John Devadasan Perinbam, guitarist Joe Nasrallah, and Paul Malek, who played drums on the legendary Annihilator demos. The band recorded a demo "Voices in Your Nightmare" which received excellent reviews from all over the world. Despite this early success, the band broke up in 1990 due to musical differences. Perinbam reformed the band in late 1999 with drummer George Nesrallah, bassist Steve Mercer, and guitarist Rob Gravelle. The band released 2 critically-acclaimed CDs, "Up From The Ashes" and "Unconscience". In 2007, frontman John Perinbam released a solo album, KNIGHTFALL, which was produced, engineered, mixed, and mastered by Jeff Waters and featured songwriting and guitar work from IVORY KNIGHTs Rob Gravelle. In 2018, the band released its latest album, UNITY.
PRESS:
Metal-Rules.Com (Canada), Mar 2005 
"'Up From The Ashes' is great opener with varied timings especially around the solo section…and the solo? It rips!... Ivory Knight are a bit of a rarity for Canadian metal...this CD will see the guys get recognized as one of the best bands in this style of metal from Canada.." - Evil G  
Metal-Rules.Com (Canada), Oct 2001: 
"The first song that really grabbed me was 'Perfect 10'... firmly mid-paced but still manages to show off the vocals of John Perinbam and the guitar fireworks of Rob Gravelle... Gravelle's solos are highlights in almost every song. ...standouts on the disc include the ballad 'Picture of Innocence', the more aggressive 'Shattered Glass' (great vocals here from Perinbam), and the smooth 'Last Dance'. ...very solid and easily recommendable to all fans of hard rock and melodic metal." – Waspman 
Metal-Rules.Com (Canada), June 2001: 
"'Into The Black' grabbed my ear and the chorus really sticks with you with its strong and powerful vocals...It's clear this guy's forte is his lead playing because he can totally shred when required!..The drums, vocals, bass and guitars all prove that there is some serious talent in the band..." -EvilG 
Indie-Music.Com (USA):  
"Ivory Knight embrace the crucial elements of rhythm and melody that put the blister and bruise in melodic rock...This is really good stuff, which leaps out of the speakers, especially the vocals of founder and multi-instrumentalist John Devadasan Perinbam. His performance, especially, just flat out lays it all out there, and the reverence that Perinbam, along with band members Rob Gravelle (lead guitar), George Nesrallah (drums), and Steve Mercer (bass), pin down with exploding points of passion is truly inspiring. There is something really special about this band, and I feel I'm not alone when saying so. Other critics have felt the presence of something bigger, and I feel it too....shows off a great deal of versatility, which is uncommon in the hard rock field which typically proves strong in one area or another, but rarely shows strength & diversity on one disc. I hear Maiden, Priest, Metallica, and an eery vocal similarity at times to Soundgarden frontman Chris Cornell (another all-time favorite band and artist of mine). All of those bands have maintained and displayed a gift for writing interesting, melodic, lyrically-challenging songs over the course of their careers, and I see a long future for Ivory Knight as well, especially if they continue to impress in this manner. This material shows great potential for appealing to a much wider audience than strictly metal, although I expect that to be the staple. As long as they can keep plugging away, I would be very surprised if they weren't given a boost from a record company in the very near future. Speaking as a non-metalhead, I think it's even more of a valid and encouraging statement for me to give my wholehearted seal of support for this band. I'm impressed, to say the least, and I look forward to not having to wait too long for another disc to come across my desk. Well done. - Heidi Drockelman 
The Players
Rob Gravelle: guitars, backing vocals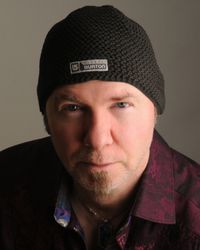 Rob has a B. A. in Music from Carleton University in Ottawa, where he studied with Juno nominee, the late Dr. Patrick Cardy. His vast knowledge of the guitar and amazing dexterity combine with a distinctive and powerful stage presence to make Rob a recognizable force on any live stage. Some of Rob's influences include Rik Emmett, Yngwie Malmsteen, James Hetfield, Marty Friedman, John Williams.

 
Steve Mercer: bass guitars, backing vocals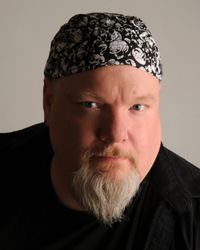 Steve has been playing bass for 23 years. Some think he's been hiding in a storage closet. None are sure. Steve lists a vast range of influences including Steve Harris, Geddy Lee, and Stu Hamm.

 
George Nesrallah: drums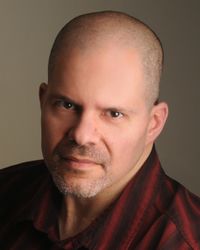 George has been playing and teaching drums for over 23 years. He lists Dave Lombardo, Pete Sandoval, Mike Portnoy, Deen Castronovo, and Chris Kontos among his many influences.

 
John Devadasan Perinbam: lead and backing vocals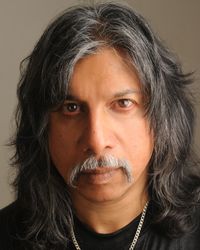 Singing from age 4, John has been composing, performing, and recording with several bands, most notably Sudden Thunder, Raw Sugar, Dr. Squish etc...along with Trojan Hammer and the Jeff Waters project, both of which featured the Annihilator mastermind on guitar. In 2007 he released a solo album, Knightfall, which was produced and engineered by Jeff Waters. He has also contributed background vocals to several Annihilator releases including Metal (2007), Annihilator (2010) etc...In addition to his vocal and keyboard work, John also plays bass (he performed all the bass tracks on 'Up From The Ashes' and 'Voices In Your Nightmare'), drums, and guitar. His vocal influences include Ian Gillan, Rob Halford, Ronnie James Dio, Derek Shulman, David Coverdale, Joe Lynn Turner, and many others.